Let's stand together to show our love for the people of South Africa.
PRAY. Prayer is our greatest weapon against evil. Praying is something we can all do at any time. Why not right now?
DONATE. Give towards providing food and other basic needs for those affected. We are working with our local church and community networks on the ground to reach those who need it most.
Help make a difference
We can't do everything, but each one of us can do something to make a difference in the life of someone else.
Help make a difference
We can't do everything, but each one of us can do something to make a difference in the life of someone else.
LOVE

YOUR NEIGHBOUR

Let someone in your world know that you care about them by purchasing a Care Voucher.

Every Winter we run an appeal to equip people care for others and "build lives". For this year's Winter Appeal, we are equipping you to 'love your neighbour.' You can do this by blessing someone in your world with a Care Voucher.
INNOVATION HUB AFRICA
Innovation Hub Africa provides access to opportunities that will unlock the potential of the next generation, ultimately connecting them to the local and global digital economy.
Are you interested in getting involved with the Innovation Hub?
Welcome to our life courses portal. We are excited to help you grow and become all you were made to be! Our courses are hosted by an experienced and passionate facilitator in a live group environment via Google hangouts video call.
SIGN UP FOR OUR FREE ONLINE LIFE COURSES
Our work aims to build a thriving nation through equipping people to care for others, often in destitute circumstances, in communities across South Africa.
Our diverse portfolio of programs enable people from all walks of life to engage in uplifting others.
We have strategically positioned ourselves to serve the vibrant communities across South Africa.
Learn more about the various locations our programs operate in.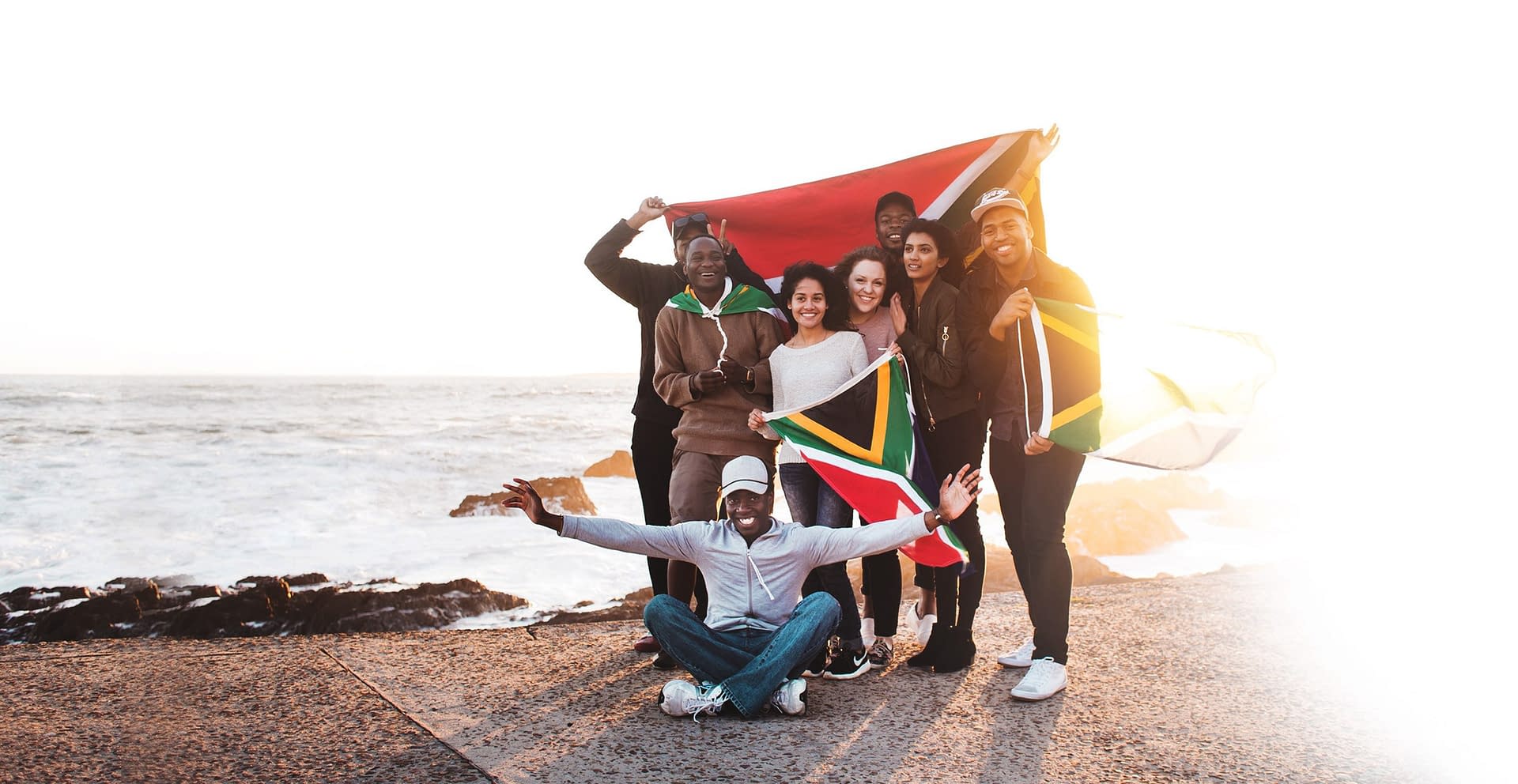 YOU

CAN BE THE DIFFERENCE
Our strength and progress lies in the many individuals who selflessly contribute their time, resources and hearts into building the lives of others. Our varied programs enable people from all walks of life to get involved in uplifting those in need.
Making a difference is only one step away!
STORIES OF LIVES IMPACTED
We're encouraged every day by the stories we hear from the people we get to serve as well as the volunteers who give their time to build lives.
Bradwin is 17 years old and has been part of the Sports initiative since April 2018. He is passionate about soccer and this passion on and off the field has led him to become our first young leader for this initiative!
This is Taleah! She is one of our incredible Shine facilitators and part of our Shine Girl courses we do in different local schools. Shine encourages every facilitator to go beyond their normal leadership skills and it stretches you to think about others.
Junist and Stephy decided to use their holiday time to visit South Africa and volunteer with Hillsong Africa Foundation. They spent time helping with all the different programs while here and thoroughly enjoyed making an impact.
Meet Mike. He successfully completed our Accelerate training course in Gugulethu with 100% score!!! Mike has dreams of being an entrepreneur and we are so glad we could help him along the way.
LET'S DO SOMETHING TOGETHER!

GET OUR EMAILS
To receive updates from us straight to your inbox, sign up for our email newsletter.